Homeopathic Book for Indian Doctors
Homeopathic science has a vast collection of Medicines (more than 3000) & each medicine has a unique curing power. The curing power is documented in a book named Homeopathic Materia Medica. But, to memorise the whole Materia Medica for a Homeopathic doctor is difficult, therefore an advanced form of index is created to ease the pain of searching a medicine for a given case, this advanced index is known as Homeopathic Repertory. Till date the best known Homeopathic Repertory is Complete Repertory authored by Roger van Zandvoort (Holland) also available as Software for aiding Homeopathic doctors to quickly arrive at the prescription medicine.
Dr.Smita & Dr.Nisanth Nambisan were instrumental in converting Complete Repertory in Indian context, by translating Complete Repertory in Hindi. For this up hill task Dr.Smita & Dr.Nisanth Nambisan were awarded the "Award of literary Excellence" by the minister of Higher Education & Minister of Homeopathy, Govt of Madhya Pradesh.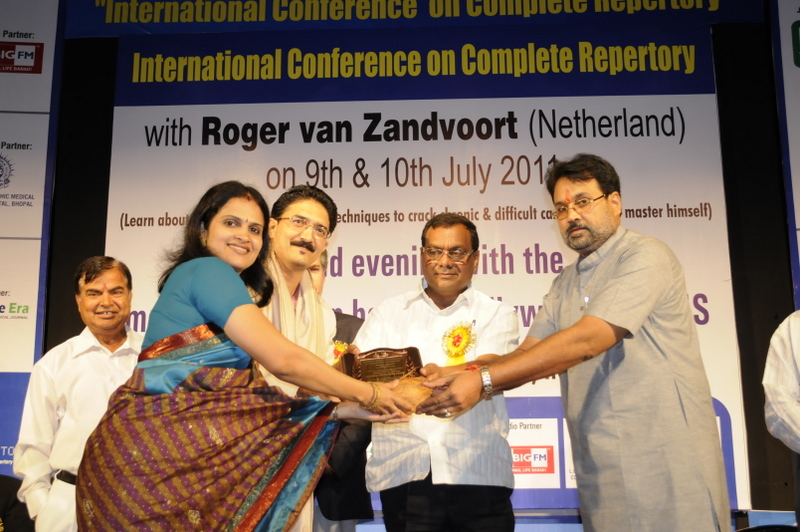 The book has been published by Indian Books & Periodicals Syndicate, New Delhi. For details please visit http://repertory.nambisons.com/book.html